Sku:

SF9020-4-12UM

Type: Cartridge
Cartridge Filter Element SF9020-4-12UM 12 Micron Microglass
Tax included.
Spend

$50.00

to

FREE SHIPPING
Manufacturer of High Performance Replacement Filter Elements
For over 200 domestic and foreign manufacturers
Swift Filters SF9020-4-12UM is a highly durable 12 micron microglass cartridge filter element ideal for use with fuels and petroleum-based fluid filtration applications.
All our microglass filter elements feature SWIFTGLASS™ microglass filter media comprised of high strength dual-phase synthetic fibers bonded with a stable resin set into a pleated multilayer construction, making it one of the most efficient and cost-effective hydraulic cartridge filter elements available in the market today.

The Swift Filter Microglass Replacement Filter Element Advantage
• An economical true equivalent in fit form and function
• Ideal for critical hydraulic filter applications
• Maximum performance microglass filter elements that typically exceeds OEM interchange
• 12 micron capacity for increased dirt holding and particle capture efficiency

Unparalleled Microglass Filter Element Performance
• Offers the highest level of hydraulic filtration
• Beta Ratio 1000 ensures 99.9% contamination control across flow surges and temperature changes offering longer system life and less downtime
• Easier servicing-no tools needed

Filter Element SF9020-4-12UM Specifications:
• MICRON RATING: 12 micron
• MEDIA TYPE: SWIFTGLASS
• SEAL MATERIAL: Buna-N (Nitrile)
• COLLAPSE: Can withstand pressure up to 300 psi
• DIMENSIONS: Inner Diameter 1.02 in., Outer Diameter 1.75 in., Overall Length 4.47 in.
• TEMPERATURE RATING: -65°F to +225°F

View full details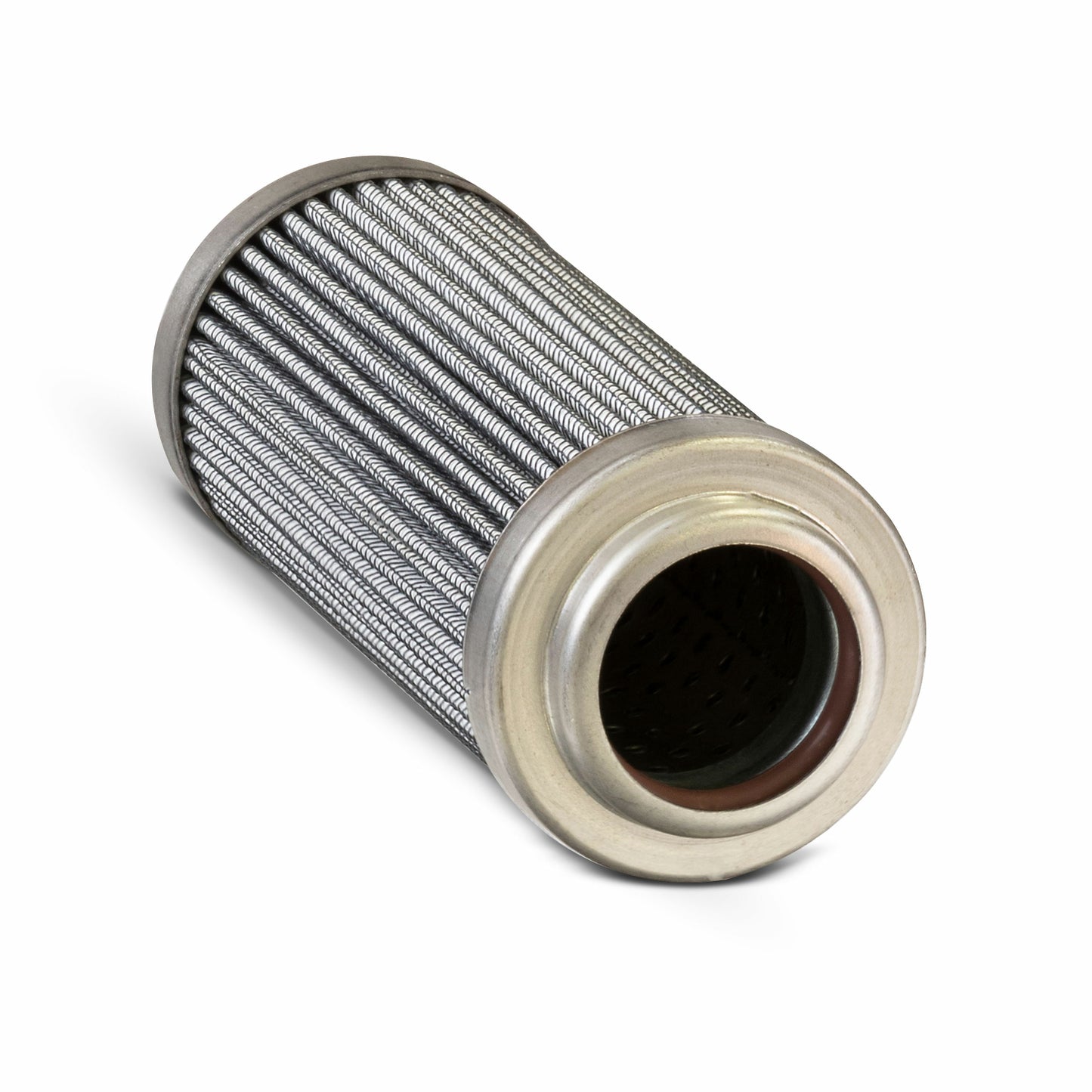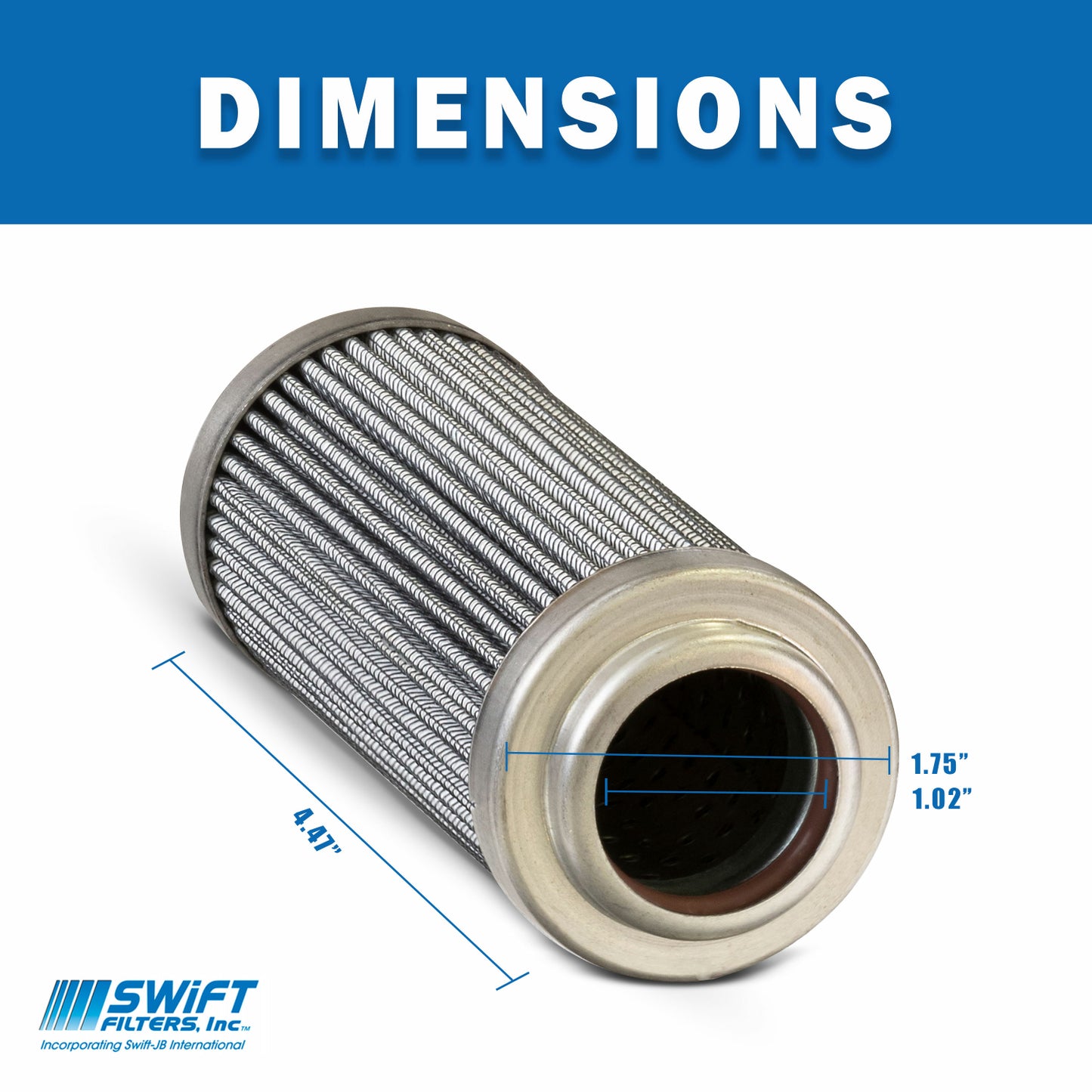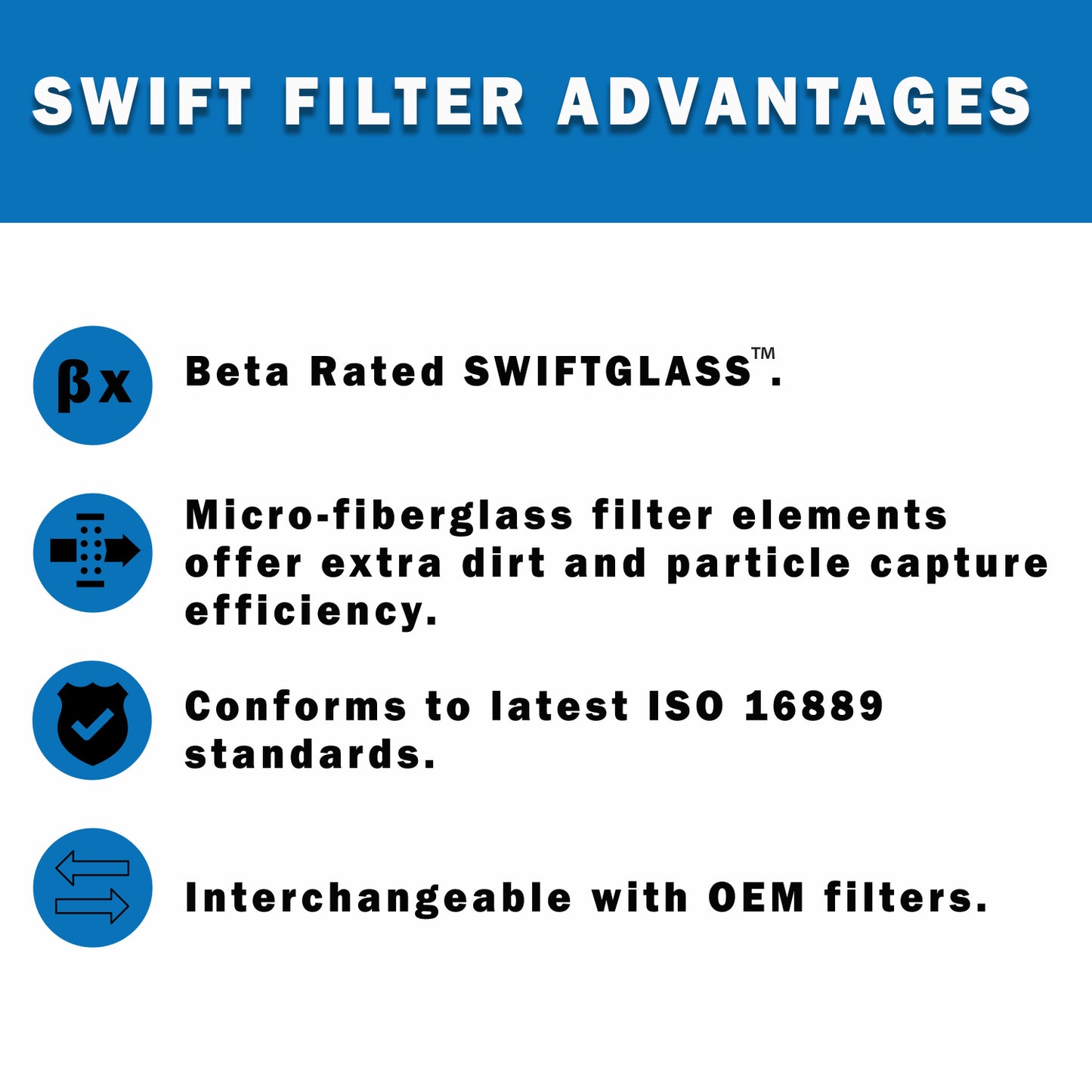 Cartridge Filter Element SF9020-4-12UM 12 Micron Microglass
See How our High Peformance Filter Elements are Manufactured
Proven hydraulic filtration results in a variety of industries